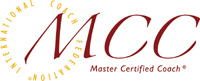 Our founder Meryl Moritz is a certified master coach through the International Coach Federation and serves as an ICF examiner. She is also a coach educator, now on faculty of P.E.M.I. Shanghai Institute, and previously on faculty of the University of Miami's Certified Professional Coach Program, and of New York University's Certificate of Coaching Program, and Coach U's coach certification program.
As part of her commitment to the quality standard for executive and business coaches, she mentors a few coaches a year who are on a path to earning their professional credential and satisfying ICF's requirement for mentor coaching. She also works with certified coaches to help them clarify their direction, position their services to the market, and ensure their clients get top value for their investment of time and money.
To qualify for mentor coaching with Meryl, a coach must be:
A student or graduate of a professional coach training program
Focused on executive, corporate or business clientele
Ready to co-create and be accountable to a strategic plan
Receptive to being "observed" and receiving feedback on their coaching
Prepared to commit to a minimum of 10 hours of sessions over three months.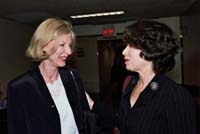 For those coaches seeking to obtain a professional credential by the International Coach Federation, mentor coaching is a requirement.  ICF's definition of mentor coaching is very particular: "Providing professional assistance in achieving and demonstrating the levels of coaching competency demanded by the desired credential level sought by a coach‐applicant (mentee) [i.e. offering coaching on coaching skill/competency development]."
Learn More
Would we make a good match? We'd love to hear from you!
Connect